About the Tournament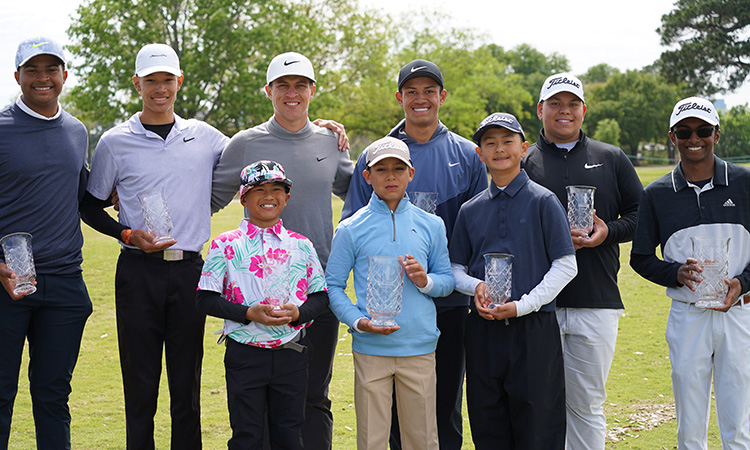 The Cameron Champ Foundation is proud to host the Mack Champ Invitational, a tournament for the game's best junior golfers of diverse backgrounds.
Named in honor of Mack Champ, Cameron's late grandfather, our tournament's mission has three main components:
To provide the premier competitive experience for junior golfers from diverse backgrounds
To create an event where players and their families can connect with each other, share their journeys and build relationships that will last a lifetime
To provide a springboard into top-tier junior tournaments and college scholarships
In 2023, our boys' event will be played March 16-19 at Houston's Memorial Park Golf Course, site of the PGA Tour's Houston Open. The girls' event will be played April 13-15 at The Club at Carlton Woods, site of The Chevron Championship, the first major of the LPGA Tour season. Access to these world-class courses is made possible by our generous partners, the Astros Golf Foundation for Memorial Park and Chevron and Grant Thornton for The Club at Carlton Woods.
Cameron Champ and the Cameron Champ Foundation are proud to host what has quickly become one of the most prestigious and unique tournaments in the world of junior golf.