Mack Champ and His Legacy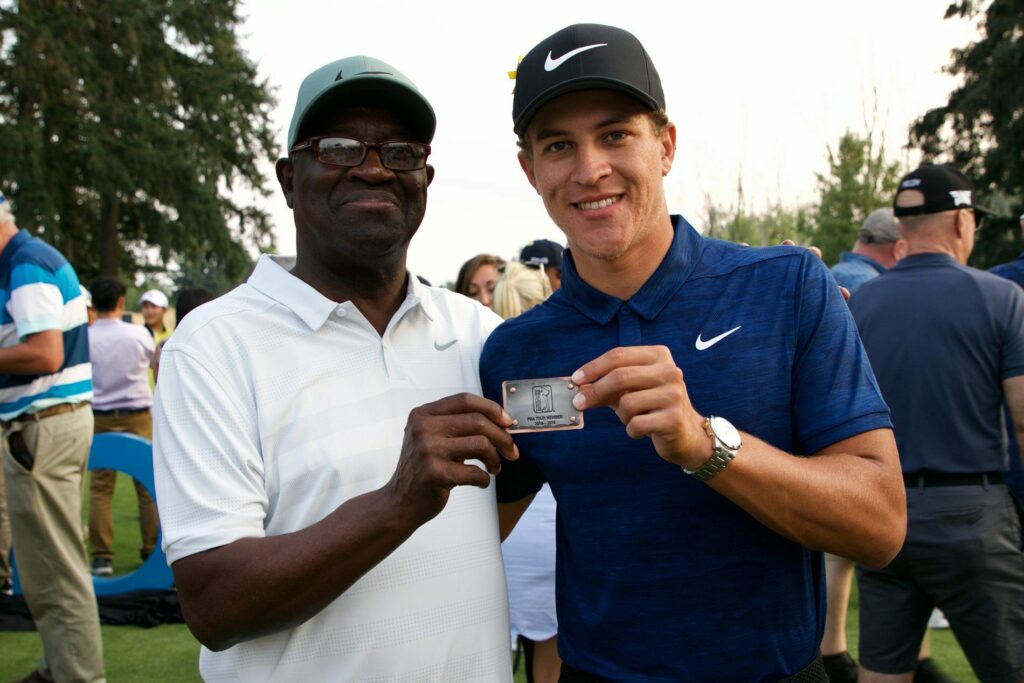 Mack Champ was born in Texas on June 1, 1941, and first learned about the game while caddying with his brothers in the late 1940s. He started playing while stationed overseas with the Air Force and played his first full round in 1965, shooting 132, a memory he recounted to Golf Magazine in 2018.
"There was a driving range on the base for our recreation. I said, 'I don't have no clubs.' They said, 'You can use these clubs.' You could hit a hundred balls, all the balls you wanted. I practiced and practiced. My first full 18-hole round, with a scorecard, was on a tight course called Windy Acres on the North Sea. June 1965. I knew the rules and the etiquette. I shot 132. I was so happy. I had the bug."
That first round led to a lifetime love of the game that he passed on Cameron. You can learn more about Mack and Cameron through the videos and articles below.