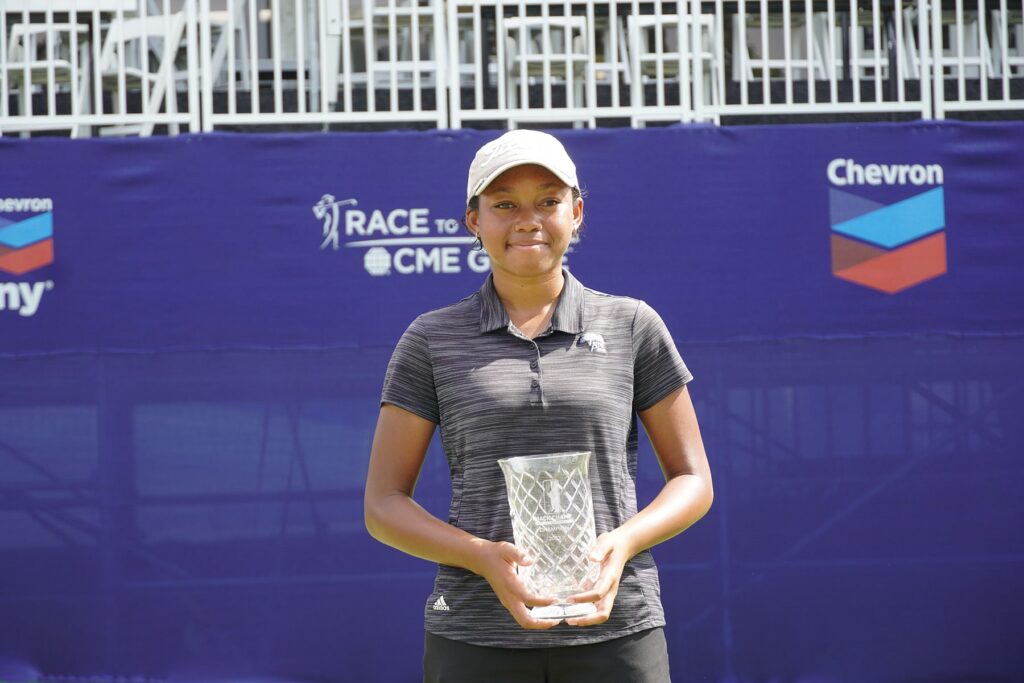 This is a Sacramento story with a Houston highlight and many more plot developments to come.
Back in 2017, Alaythia Hinds and her father, Lamar, followed Cameron Champ in the Safeway Open at Silverado Resort in Napa. It was the second professional tournament for Cameron, who was still at Texas A&M and played on a sponsor's exemption. Alaythia, now a 17-year-old rising senior at Pleasant Grove High School in Elk Grove, CA, got to meet Cameron that week and was inspired to see a fellow Sacramento-area native playing at the game's highest level.
"It was cool being able to connect with someone from the area, seeing how they've grown and how they're succeeding in golf," she said.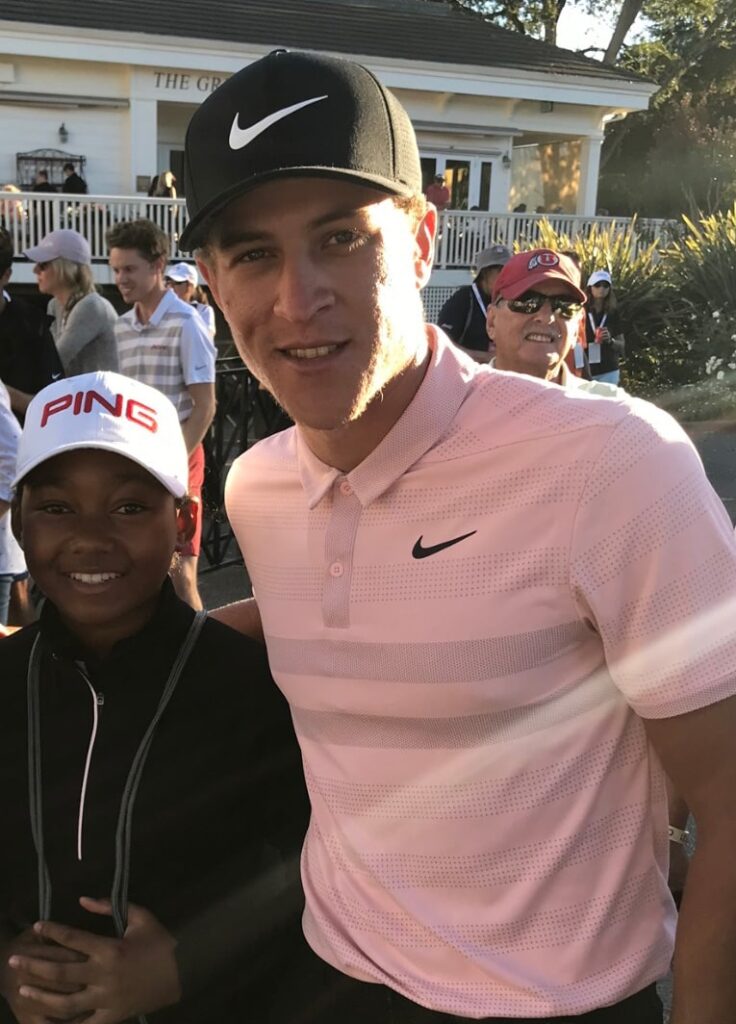 Alaythia's relationship with the Cameron Champ Foundation has deepened over the years as she has volunteered at foundation-sponsored junior events at Foothill Golf Course and has traveled to Houston to play in all three Mack Champ Invitationals. After finishing 9th in 2021 and 15th in 2022, Alaythia shot even par (73-71) to take first place at this year's MCI, which was significantly different from the first two iterations of the tournament. For the first time, the tournament was separate from the boys' event, and it moved to a new course, The Club at Carlton Woods, site of The Chevron Championship, the first major of the LPGA Tour season.
But despite these changes, one thing remained the same: the MCI provided a unique environment for juniors from diverse backgrounds (and their families) to form lasting bonds.
"For all the years I've gone to the Mack Champ, I've definitely appreciated the experience of meeting a lot of people," she said. "I get to interact with a lot of the players, more than I do at other tournaments, and I still keep in touch with some of them."
Lamar contrasted the MCI experience with other junior events.
"It's great to meet and see other families who are in the same boat you are, who are also trying to navigate the junior golf thing," he said. "Typically she is the only African American golfer in a tournament. We just did a USGA qualifier, and out of 80 girls, she was the only African American in the field. So the MCI is completely different from our normal tournaments."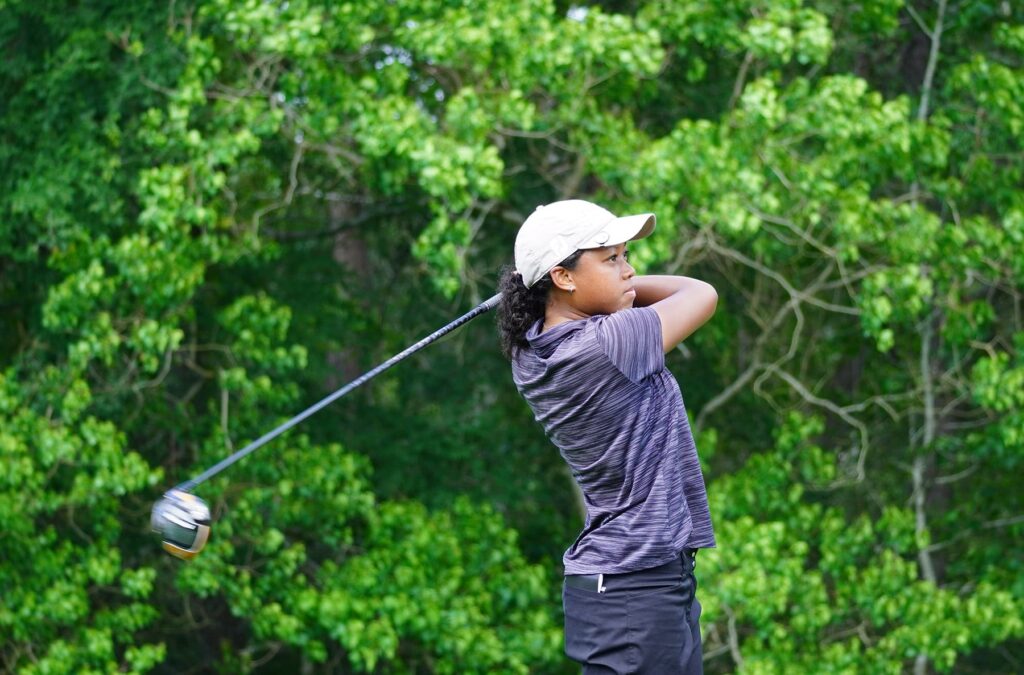 But the MCI is not only about relationships. Alaythia's victory this year has opened many competitive doors, including the chance to play in the John Shippen National Invitational (June 5-7, Grand Rapids, MI) and exemptions into the IMG Academy Junior World Championship (July 11-13, San Diego) and the Junior PGA Championship (Aug. 1-4, Hot Springs, AR).
"You have to be ranked really high to play in these tournaments," she said. "Thanks to the opportunity that the Mack Champ Invitational has given me, I am able to compete."
Closer to home, Alaythia is heading to Stanford for the First Tee National Championship in July and is looking forward to the high school golf season later this year, where she hopes to help Pleasant Grove improve on its fourth-place finish at the 2022 CIF State Girls Golf Championships. Alaythia tied for seventh in the individual standings.
Alaythia still has time to figure out what happens after high school, and though it seems certain golf will continue to take her places, she also excels in the classroom and as a musician. She is a 4.0 student and a violinist who plays with the Sacramento Youth Symphony.
"I do hope to play Division I golf in college," she said, "and I'm excited to see what opportunities come next."