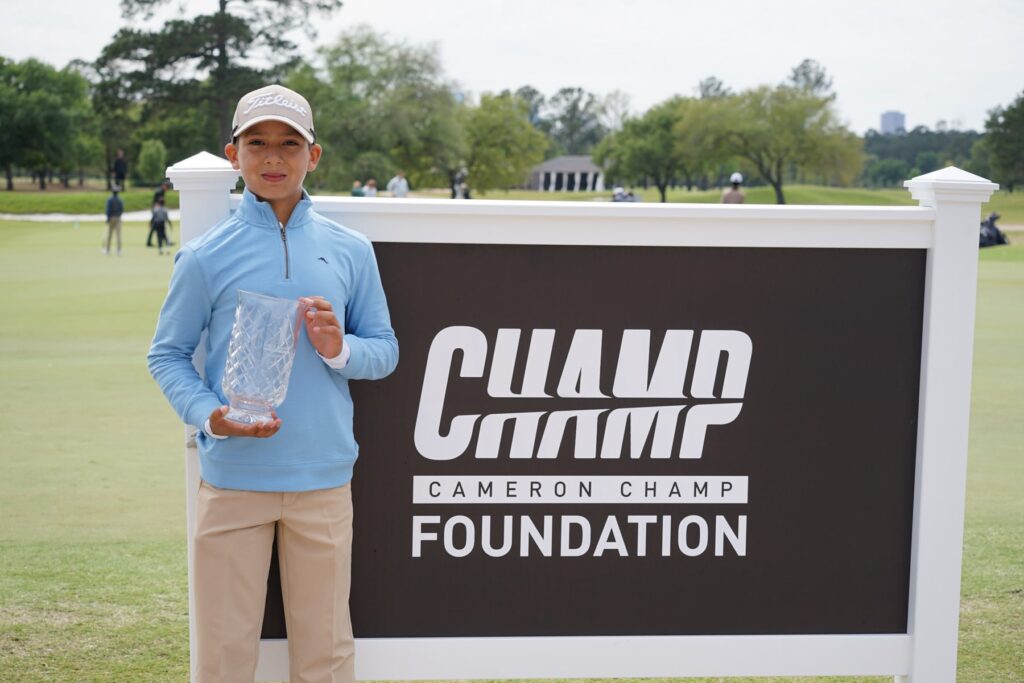 Isaiah Diaz of Del Rio, TX, shot a blistering 7-under 65 on Sunday to run away with the 12-and-under division at the third annual Mack Champ Invitational.
Diaz was steady in the first two rounds, shooting 77-78 in tough conditions, but he caught fire in the final round. After teeing off on No. 10 and shooting even-par 36 for his first nine, Diaz had six birdies, an eagle and a bogey to shoot 7-under 29 on his last nine holes of the tournament.
Houston native Luka An finished second, and Raiden Orille of Elk Grove, CA, came in third.