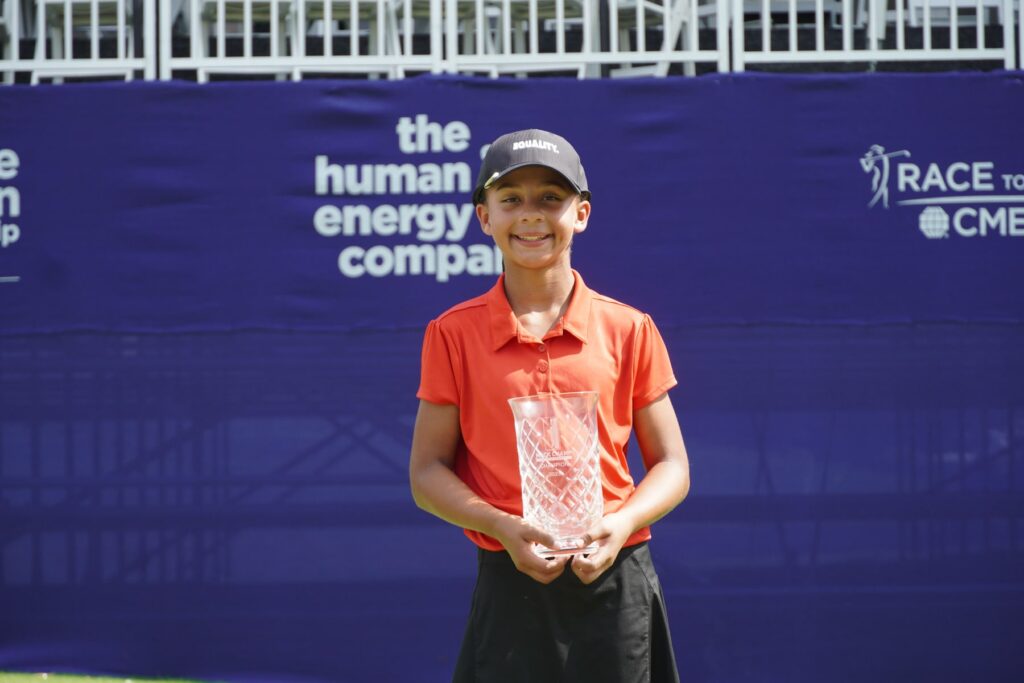 After a two-under 70 on Friday that included a hole-in-one on No. 3, Aleah Shields-Rodipe seemed poised to cruise to victory in the 12-and-under division at the third annual Mack Champ Invitational.
She went into Saturday's final round with a comfortable six-shot lead over Vivian Lott, but things got interesting on No. 12, their third hole of the day, when Lott came up with an ace of her own. The girls shot matching 39s on their first nine, but Lott made a run on the final nine, going one under through the first five holes to Shields-Rodipe's three over.
In the end, Shields-Rodipe held off the charge, shooting 40 on her final nine for a seven-over 79 and five-over total, three shots ahead of Lott, who shot 76-76 to finish eight over.
Shields-Rodipe, a 7th-grader from Conroe, TX, just down the road from The Club at Carlton Woods, has played in every Mack Champ Invitational and finished second in her age division last year. Lott (Fayetteville, GA) and third-place finisher Layla Phillips (Harbor City, CA) are both sixth graders who made their MCI debuts in last year's tournament.