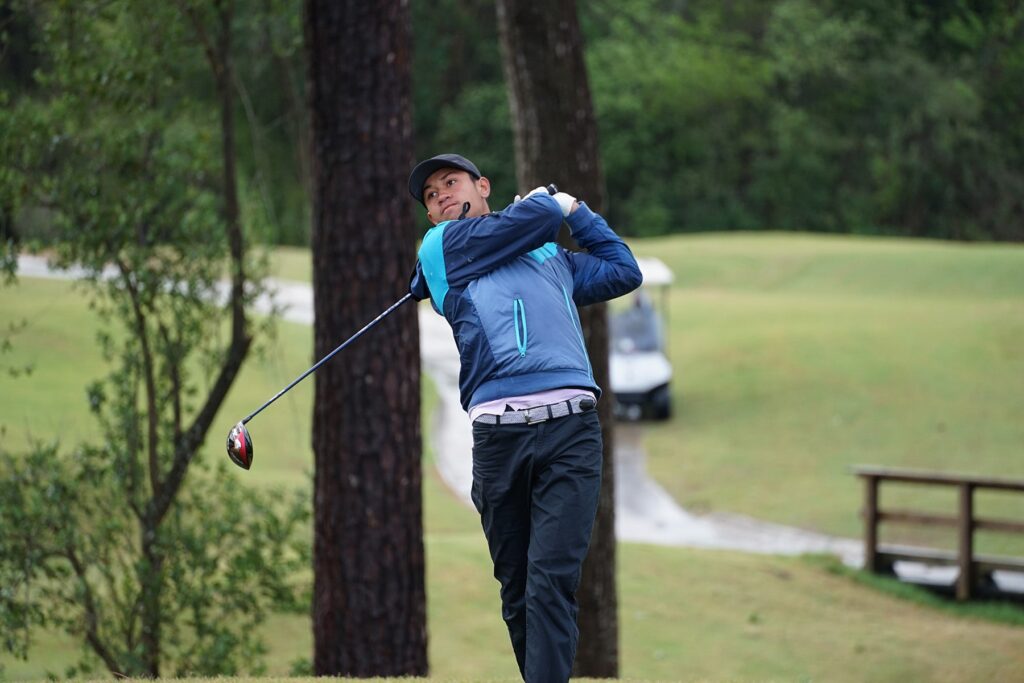 KJ Ofahengaue is proving once again that he can handle tough conditions.
On a day that featured rain, high winds, clouds and temperatures in the mid-50s, Ofahengaue was consistent, making four birdies and three bogeys to finish the day at one-under 71. He won last year's tournament with a gutsy performance on another gusty day at Memorial Park Golf Course.
He has a one-shot lead over Shiv Parmar of Selma, TX. Morgan Riley of Raleigh, NC, and Trey Rusthoven of St. Peters, MO, are two back at one over. (See the full leaderboard here.)
Ofahengaue has come from Lehi, UT, to play in all three Mack Champ Invitationals, and he hasn't come alone. This year's field also features his younger brothers Toa (class of 2025) and Jordan (class of 2029). His older brother Helaman played in 2021 and is now on the football team at the University of Utah. But the most famous athlete in the family is their cousin, PGA Tour star Tony Finau.
KJ will graduate this year and has committed to play college golf at Utah Tech.
In the 12-and-under division, Isaiah Diaz of Del Rio, TX, shot 77 to take the early lead. Houston native Luke An is six shots back after shooting 83.
The second round gets underway at 8am Saturday, and the final round will be played on Sunday after a Saturday night cut.